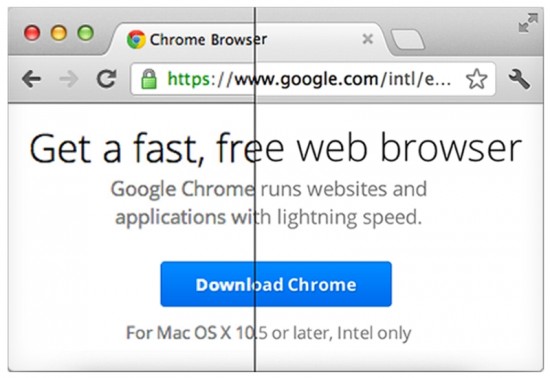 Google hat seinem Chrome Browser ein Update spendiert. Damit unterstützt nun auch die normale Version von Google Chrome das Retina Display des MacBook Pro:
In addition, today's Stable channel release includes deeper Google Cloud Print integration,expanded support for gamepads, and support for high-resolution Mac Retina screens. To check it all out, just download Google Chrome.
Auf dem neuen MacBook Pro Retina war Chrome bisher nicht brauchbar da er die Seiten und vor allem die Schrift sehr unscharf darstellte. Die Dev Channel Version des Chrome Browsers bot schon einige Wochen Retina Display Support.
Das Update auf Version 21.0.1180.57 wird automatisch auf euren Mac gespielt sobald ihr Chrome öffnet. Ihr könnt es aber auch selber bei Google laden. (via Chrome Blog)