[simple_series title="OS X Mountain Lion Serie"]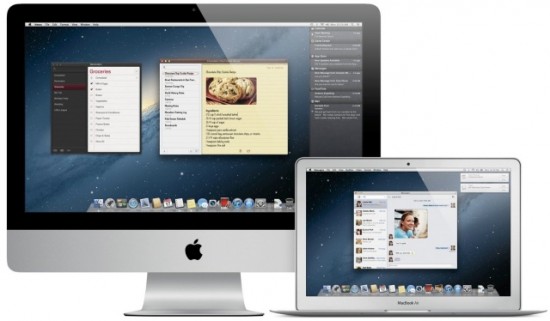 Anfang nächster Woche wird das neue Mac Betriebssystem OS X 10.8 "Mountain Lion" erscheinen.
Auf einer Upgrade Seite zu Mountain Lion hat Apple nun bekannt gegeben auf welchen Macs 10.8 laufen wird:
Your Mac must be one of the following models:
iMac (Mid 2007 or newer)
MacBook (Late 2008 Aluminum, or Early 2009 or newer)
MacBook Pro (Mid/Late 2007 or newer)
MacBook Air (Late 2008 or newer)
Mac mini (Early 2009 or newer)
Mac Pro (Early 2008 or newer)
Xserve (Early 2009)
If you are running Lion, you can find out if your current Mac qualifies by clicking the Apple icon at the top left of your screen, choosing About This Mac, then clicking More Info.
Damit fallen ein paar der älteren Intel Core 2 Duo Systeme aus dem Raster und können nicht mehr auf Mountain Lion upgedatet werden. Diese sind zwar schon 64bit haben aber Grafikkarten welche nicht mehr im 64bit Modus laufen können.
OS X Lion setzte zwar auch schon 64bit Hardware voraus, aber es liefen alle mit Core 2 Duo Chipsatz, egal welche Grafikkarten verbaut waren. Unter Mountain Lion gibt es kein 32bit Treiber Modell mehr, weshalb diese Macs nun quasi zum alten Eisen gehören.
Schade für Besitzer solcher Macs für sie ist bei OS X Lion Schluss. (via)
[ad#Google_Adsense_Media]