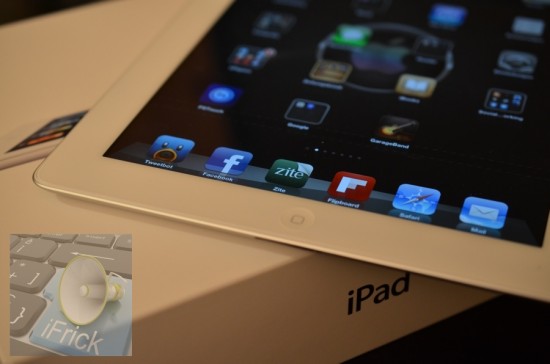 Apple gab soeben bekannt, innerhalb von knapp 4 Tagen 3 Millionen der neuen iPads verkauft zu haben:
CUPERTINO, California―March 19, 2012―Apple® today announced it has sold three million of its incredible new iPad®, since its launch on Friday, March 16. The new iPad features a stunning new Retina™ display, Apple's new A5X chip with quad-core graphics, a 5 megapixel iSight® camera with advanced optics for capturing amazing photos and 1080p HD video, and still delivers the same all-day 10 hour battery life* while remaining amazingly thin and light. iPad Wi-Fi + 4G supports ultrafast 4G LTE networks in the US and Canada, and fast networks around the world including those based on HSPA+ and DC-HSDPA.**

"The new iPad is a blockbuster with three million sold―the strongest iPad launch yet," said Philip Schiller, Apple's senior vice president of Worldwide Marketing. "Customers are loving the incredible new features of iPad, including the stunning Retina display, and we can't wait to get it into the hands of even more customers around the world this Friday.
Vom ersten iPad verkaufte Apple am Launch Day rund 300 000 Stück. Vom iPad 2 gab es keine Zahlen da es anfänglich nur sehr schlecht lieferbar war.
Spannend ist der Vergleich mit dem iPhone 4S welches sich am ersten Weekend rund 4 Millionen mal verkaufte, dabei aber für die Konsumenten deutlich günstiger war als das neue iPad. (via)
[ad#Google_Adsense_Media]