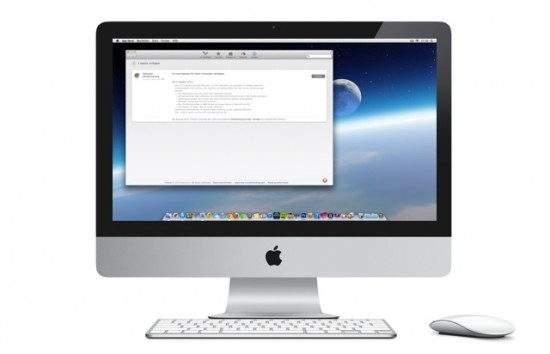 Apple hat heute das erste Update für OS X Mountain Lion veröffentlicht.
Version 10.8.1 bringt einige Verbesserungen und Bugfixes:
This update includes general operating system fixes that improve the stability and compatibility of your Mac, including fixes that:

Resolve an issue that may cause Migration Assistant to unexpectedly quit
Improve compatibility when connecting to a Microsoft Exchange server in Mail
Address an issue playing audio through a Thunderbolt display
Resolve an issue that could prevent iMessages from being sent
Address an issue that could cause the system to become unresponsive when using Pinyin input
Resolve an issue when connecting to SMB servers with long names
Address a issue that may prevent Safari from launching when using a Proxy Automatic Configuration (PAC) file
Improve 802.1X authentication with Active Directory credentials
Das Update soll auch die Batterieprobleme der MacBook Pro und MacBook Air beheben. Das Update ist nur wenige MB gross und kann wie immer über die Softwareaktualisierung oder direkt bei Apple geladen werden.
Hat sich bei euren Apfel Notebooks nach dem Update etwas verändert?
[ad#Google_Adsense_Media]