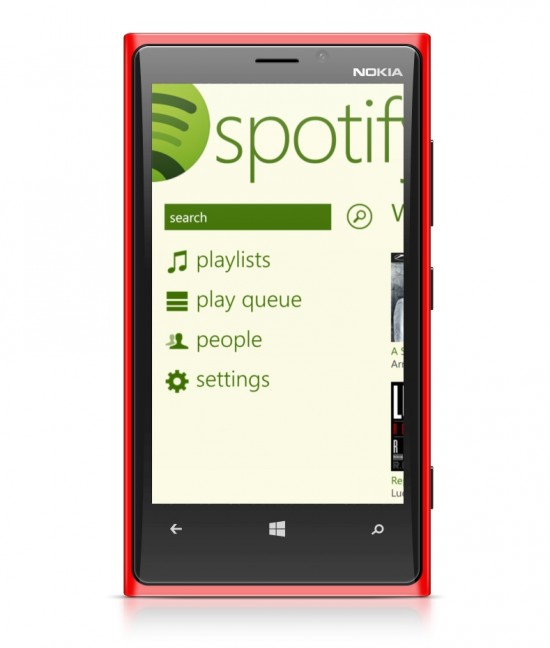 Langsam, ganz langsam kommen wichtige Apps auf Microsofts Windows Phone 8 Plattform.
Seit gestern gibt es eine erste Beta von Spotify für Windows Phone 8. Die App ist bisher nur in Englisch erhältlich kommt aber mit den wichtigsten Funktionen und läuft schon recht stabil:
– Search, browse & play millions of tracks.

– Explore & play your friends' playlists, top artists and tracks.

– Stream over WiFi or 2.5/3G – all your existing playlists are available.

– Offline playlists – play your music without an internet connection.

– On-the-fly sync – every track you add to a playlist appears on mobile and computer.

– What's New view.

– Receive music from friends via the inbox.

– Starred tracks – tag all your favourites into a special list.
Spotify für Windows Phone 8 unterstützt die neuen Möglichkeiten der Live Tiles von WP8 und zeigt zum Beispiel den laufenden Titel dort an.
Wer kein Spotify Abo hat kann den Dienst mit der App 48 Stunden lange ausprobieren.
Fazit:
Mit Spotify kommt endlich mal wieder eine meiner wichtigsten Apps auch auf Windows Phone 8. Bisher fehlen mir noch einige für mich wichtige Tools und Programme aber mit Spotify ist mein Musikverhalten nun auch auf dem Lumia 920 möglich.