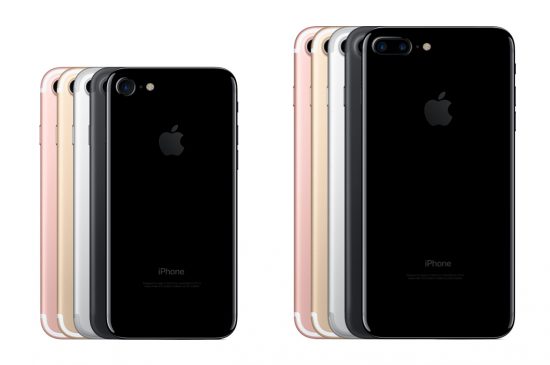 [Update 15.9. 10 Uhr] Apple hat mir inzwischen bestätigt, dass es auch bei uns keine iPhone 7 Plus Geräte mehr hat. Wer morgen in einen der Schweizer Apple Stores geht, kann nur noch zwischen verschiedenen iPhone 7 Modellen wählen, oder online bestellen und dann warten bis Apple wieder liefern kann.
Apple gab heute Nacht bekannt, dass zum Verkaufsstart des iPhone 7 in den USA nur sehr wenige iPhone Modelle in den Apple Stores bereit liegen werden.
Das iPhone 7 in Jet Black sowie alle iPhone 7 Plus Modelle sind gar nicht in den Apple Stores vorrätig. Apple schreibt dazu:
We couldn't be happier with the initial response to iPhone 7 and iPhone 7 Plus, and we are looking forward to beginning sales through our retail stores and partners around the world.
Beginning Friday, limited quantities of iPhone 7 in silver, gold, rose gold, and black will be available for walk-in customers at Apple retail stores. During the online pre-order period, initial quantities of iPhone 7 Plus in all finishes and iPhone 7 in jet black sold out and will not be available for walk-in customers. Availability at partner locations for all finishes may vary and we recommend checking directly with them.
Customers can continue to order all models in all colors on apple.com. We sincerely appreciate our customers' patience as we work hard to get the new iPhone into the hands of everyone who wants one as quickly as possible.
Ich habe bei Apple Schweiz nachgefragt wie es denn bei uns mit der Verfügbarkeit im Apple Store aussieht. Sobald ich etwas erfahren habe werde ich diesen Beitrag aktualisieren. (via Techcrunch)