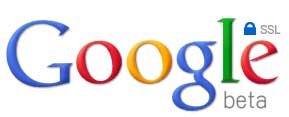 Wer bei Google angemeldet ist sucht in Zukunft immer via SSL Verschlüsselung.
Das bisher nur als Beta Version verfügbare Feature wird nun zum Standard. Dadurch sind eure Suchbegriffe verschlüsselt und können nicht mehr ausgespäht werden.
Was für den Nutzer praktisch ist, bringt für Webseitenbetreiber einen Nachteil: Durch die SSL Verbindung wird nicht mehr aufgeschlüsselt nach welchen Keywords jemand gesucht hat. SEO wird dadurch schwieriger:
What does this mean for sites that receive clicks from Google search results? When you search from https://www.google.com, websites you visit from our organic search listings will still know that you came from Google, but won't receive information about each individual query. They can also receive an aggregated list of the top 1,000 search queries that drove traffic to their site for each of the past 30 days through Google Webmaster Tools.
Nur in den Google Webmaster Tools lässt sich also noch die Top 1000 Hitliste anschauen. Ist eh besser wenn der Inhalt zählt und nicht nur auf den Traffic geschaut wird. So handhabe ich das hier seit dem Start dieses Blogs und bin damit immer gut gefahren. "Content is King" 😉