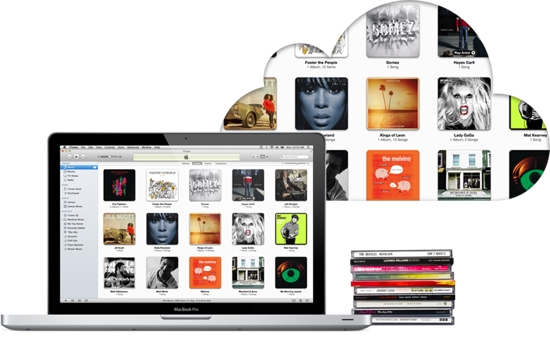 Apple hat heute Abend iTunes 10.5.1 veröffentlicht. Die Version läutet den Start von iTunes Match in den USA ein.
Dort können für 25$ pro Jahr die gerippten CDs mit dem iTunes Music Store abgeglichen und so in bester AAC Qualität "veredelt" werden. Im Gegensatz zu Diensten wie z.B. Google Music müssen also keine Songs hochgeladen werden. Der Abgleich findet via Apple Wolke statt:
 iTunes determines which songs in your collection are available in the iTunes Store. Any music with a match is automatically added to iCloud. Since there are more than 20 million songs in the iTunes Store, most of your music is probably already in iCloud. All you have to upload is what iTunes can't match. Which is much faster than starting from scratch. Once your music is in iCloud, you can stream and store it on any of your devices. Even better, all the music iTunes matches plays back from iCloud at 256-Kbps AAC DRM-free quality — even if your original copy was of lower quality.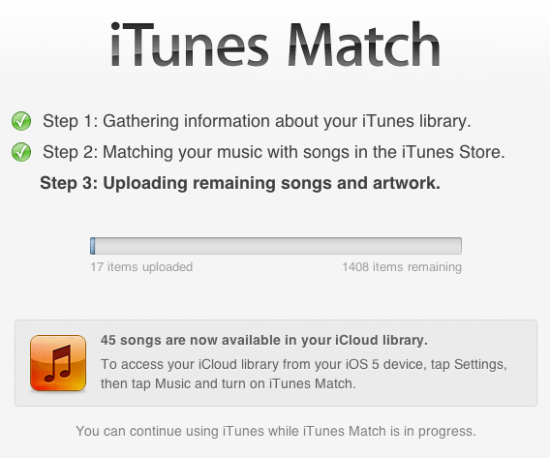 Dieser praktische Dienst bleibt leider vorerst den US Kunden von Apple vorbehalten, da bei uns, Suisa und Gema sei Dank, bisher keine Verträge vorliegen welchen diesen Service möglich machen würden.
Wer als Europäer einen US iTunes Account hat, und diesen zum Beispiel mit Value Cards füttert, guckt leider auch in die Röhre, da Apple hier eine US Kreditkarte oder einen US PayPal Account verlangt. (via)