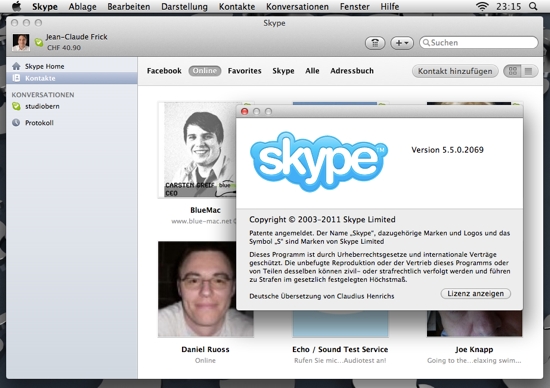 Skype hat eine neue Beta Version von Skype 5.5 für den Mac veröffentlicht.
Skype 5.5 bringt neben den üblichen Stabilitätsverbesserungen auch zwei Neuerungen:
Improved Call UI
We have improved the discoverability of Call UI like Windows and iOS that users can easily mute, send video, share screen, send file and add people during a call.

Accept incoming call with video
Now users can easily accept incoming call with or without video.
Es ist nun möglich beim Anruf zu entscheiden ob dieser mit oder ohne Video angenommen werden soll. Dazu wurde die Benutzeroberfläche an diejenige der Windows und iOS Version angepasst.
[ad#Google_Adsense_Posts]