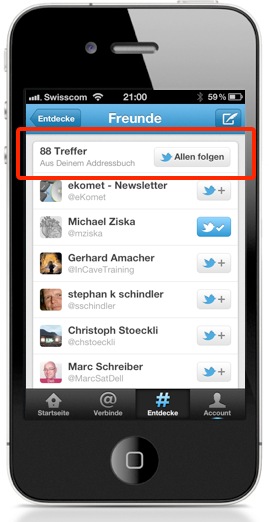 Seit bekannt wurde, dass die Social Media App Path das ganze Adressbuch zu ihren Servern lädt, kommen immer mehr Apps zum Vorschein welche das Selbe tun.
Twitter und Foursquare sind nur die beiden bekanntesten Beispiele.
Nun hat Apple reagiert und laut AllThingsD bekannt gegeben, dass der Benutzer in Zulunft explizit den Zugriff aufs Adressbuch erlauben muss. Der Upload des Adressbuches verstosse gegen die App Store Richtlinien:
Apps that collect or transmit a user's contact data without their prior permission are in violation of our guidelines. We're working to make this even better for our customers, and as we have done with location services, any app wishing to access contact data will require explicit user approval in a future software release.
[ad#Google_Adsense_Media]