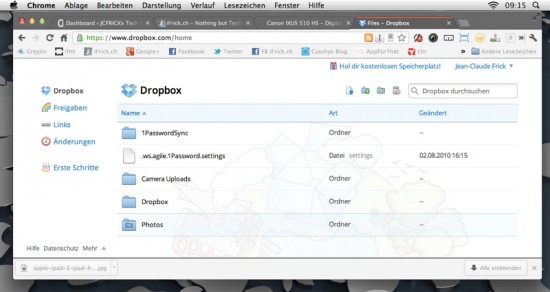 Dropbox gab gestern ein Redesign seiner Webseite www.dropbox.com bekannt.
Im Dropbox Blog erklären die Macher des beliebten Cloud Service warum sie die Seite verschlanken und auffrischen wollten:
One of our main goals was to slim down dropbox.com and focus on the star of the page: your stuff. We've put all the tools you need at your fingertips, but only when you need them.

The new action bar at the top of the screen does it all. Think of it as a multi-tool that adjusts to your needs. You can use it to sort your files by name, date, size, and type. Or, if you select a file or folder, the bar will change to let you perform a variety of actions on your selection.
Die Neuerungen sind subtil. Eine neue Action bar hilft dabei seine Dateien zu verwalten. Dazu gibt es endlich ein Kontextmenü mit den wichtigsten Funktionen: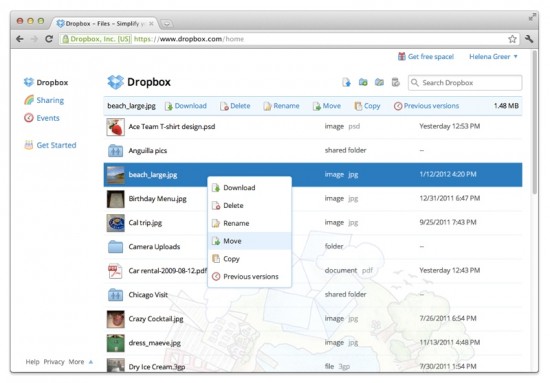 Dazu kommen Keyboard Shortcuts mit welchen sich die wichtigsten Funktionen sofort aufrufen lassen.
Fazit:
Dropbox wird erwachsen. Die Weboberfläche lässt sich endlich wie eine richtige Web-App bedienen und wird dadurch wichtiger. Wer bisher ausschliesslich mit den verschiedenen Dropbox Clients gearbeitet hat, sollt mal wieder Dropbox.com vorbei surfen.
[ad#Google_Adsense_Posts]