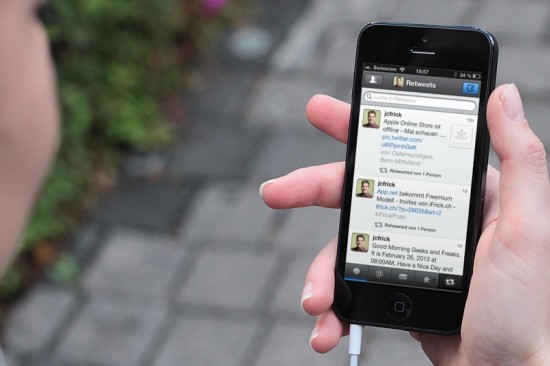 Tweetbot hat ein Update für seine iOS Versionen in den App Store gestellt.
Version 2.7.3 bringt die Funktion zurück mit welcher ihr schauen könnt welche eurer Tweets von anderen Benutzern Retweeted wurden.
Diese war beim letzten Update verschwunden. Dazu gibts die üblichen Fehlerbehebugen und den Hinweis, dass man bis am 5. März updaten muss, da alte Versionen danach nicht mehr funktionieren:
Neue Funktionen von Version 2.7.3

– Added "Your Tweets, Retweeted" back to the Retweets tab. The "Retweets by You" and "Retweets by Others" API calls were removed by Twitter in their API 1.1 update.
– Fixed display of t.co URLs instead of the real URL in some profile views

Note: You MUST upgrade to Tweetbot 2.7.2 or later by March 5th, 2013. All previous versions will stop working due to Twitter API changes.
Das Tweetbot die beste Twitter App ist welche ihr bekommen könnt habe ich hier ja schon öfter geschrieben.