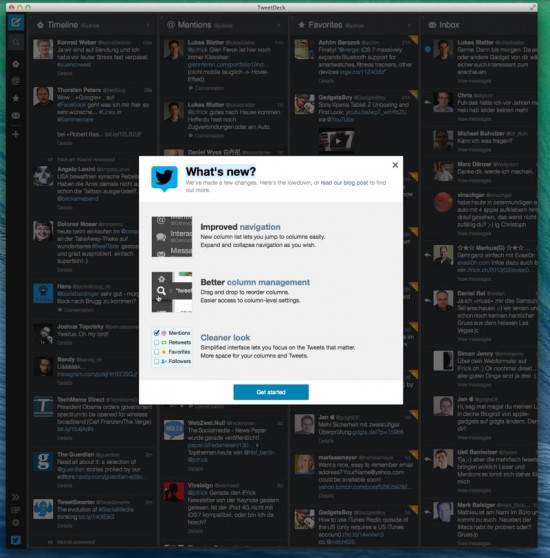 Twitter hat ein Update von TweetDeck für OS X und Windows veröffentlicht.
Die neue Version bringt ein verbessertes User Interface mit:
– Redesigned with a new sidebar on the left for easy navigation across columns.
– Drag and drop rearrangement of columns in the sidebar.
– Tweet translation.
– Filter interactions for mentions, retweets, favorites, followers or lists.
– Filter search columns by engagement (minimum number of retweets, favorites, replies).
Die Sidebar wurde umgestaltet und man kann jetzt Tweets übersetzen lassen, dazu gibts neue Such Filter.
Nix weltbewegendes aber ein praktisches Update der gratis App. Wer nicht Geld für Tweetbot ausgeben möchte, für den lohnt sich ein Blick auf TweetDeck.