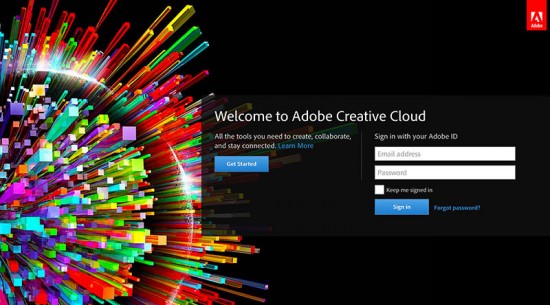 Heute Morgen trudelte eine E-Mail von Adobe bei mir ein. Darin teilt Adobe mit, dass sie einen Angriff auf ihre Infrastruktur festgestellt haben.
Dabei wurden rund 2.9 Millionen Kunden-Konten kompromittiert.  Die Benutzer werden aufgefordert ihre Passwörter zu ändern.
Offenbar wurden Kreditkartendaten sowie E-Mail Adressen ausgespäht. Weitere Informationen gibt Adobe in einem Blog Post.
Die E-Mail von Adobe lautet:
Important Customer Security Alert
To view this message in a language other than English, please click here.

We recently discovered that attackers illegally entered our network. The attackers may have obtained access to your Adobe ID and encrypted password. We currently have no indication that there has been unauthorized activity on your account. If you have placed an order with us, information such as your name, encrypted payment card number, and card expiration date also may have been accessed. We do not believe any decrypted card numbers were removed from our systems.

To prevent unauthorized access to your account, we have reset your password. Please visit www.adobe.com/go/passwordreset to create a new password. We recommend that you also change your password on any website where you use the same user ID or password. As always, please be cautious when responding to any email seeking your personal information.

We also recommend that you monitor your account for incidents of fraud and identity theft, including regularly reviewing your account statements and monitoring credit reports. If you discover any suspicious or unusual activity on your account or suspect identity theft or fraud, you should report it immediately to your bank. You will be receiving a letter from us shortly that provides more information on this matter.

We deeply regret any inconvenience this may cause you. We value the trust of our customers and we will work aggressively to prevent these types of events from occurring in the future. If you have questions, you can learn more by visiting our Customer Alert page, which you will find here.

Adobe Customer Care
Fazit:
Das sieht nach einem massiven Einbruch aus und ist eine schwere Schlappe für Adobe. Der Konzern versucht seit der Einführung der Creative Cloud seine Benutzer vom Abo-Modell zu überzeugen und braucht dazu die Angaben seiner Benutzer. Wenn diese nun geklaut wurden wirft das kein gutes Licht auf Adobe.
[ad#Google]