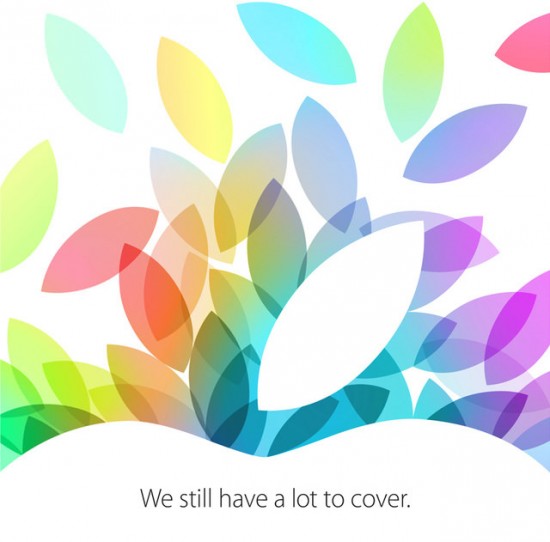 Schon seit 2 Wochen wurde vermutet, dass Apple am 22. Oktober ein Event veranstalten wird um neue Geräte zu zeigen.
Nun wurden die ersten Einladungen verschickt. Unter dem Motto "We still have a lot to cover" zeigt die Einladung bunte Farben ohne zu verraten um was es genau geht.
Erwartet werden neue iPads mit TouchID Fingerabdruckscanner und mehr Power. Das iPad Mini könnte neben dem TouchID Sensor auch ein Retina Display bekommen.
OS X Mavericks könnte zusammen mit dem neuen Mac Pro ebenfalls vorgestellt und in den Verkauf gebracht werden.
Für Spannung ist also gesorgt und ich werde wie immer ausführlich über das Event berichten.
[ad#Google]