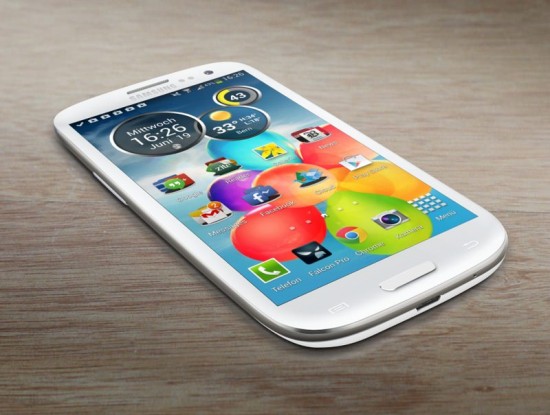 Während viele noch auf Android 4.3 für ihr Samsung Galaxy S4 warten, hat der Rollout für das Vorgängermodell ebenfalls begonnen.
Laut Sammobile bekommt das Galaxy S3 Android 4.3 verteilt, welches über einige neue Funktionen verfügt:
GALAXY GEAR Support
TRIM Support (Makes the device much faster)
ANT+ Support
Core UI elements updated to the ones on the Galaxy S4 (Galaxy S4′s theme all over)
New Samsung Keyboard
GPU drivers have been updated (Higher GPU benchmark scores)
New Lockscreen: Multiple Widgets, improved ripple effect than Android 4.1.2, ability to change clock size and set a personal message
New Screen modes (From S4): Adapt Display and Professional Photo
Daydream
Driving mode
Actionable notifications
Move-to-SD-card feature
New Camera mode : Sound and Shot
New Additions in Notification Centre
Completely revamped Settings UI (Tabbed interface – Exactly like the Galaxy S4)
Implementation of Voice controls (Let's you control various parts of the phone using voice commands – Galaxy S4 feature)
New Samsung Apps: Calculator, Clock, Contacts, Gallery, Music
Full screen Samsung apps
New S-Voice (from Galaxy S4)
Das Galaxy S3 wird damit also gehörig aufgewertet. Wie immer bei Updates von Android Geräten kann es noch ziemlich lange dauern bis ihr Android 4.3 auf eurem Smartphone bekommt.
Zuerst werden wie immer die Provider-freien Geräte aktualisiert, danach kommen die gebrandeten Carrier Smartphones dran.
Dazu wird das Update nicht auf einmal sondern gestaffelt in verschiedenen Regionen ausgerollt.
Bisher hat erst Vodafone in Irland Android 4.3 für das Samsung Galaxy S3 frei gegeben. Die Liste welcher Provider das Update wo schon released hat gibt's ebenfalls bei Sammobile.
Nun ist also gespanntes Warten angesagt.
[ad#Google]