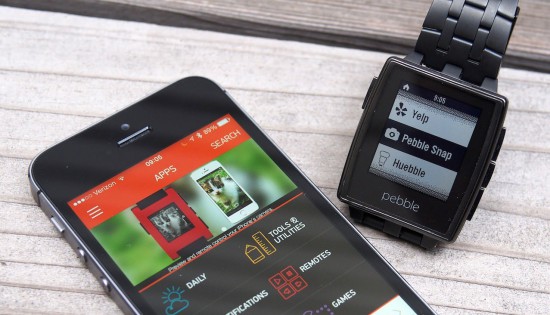 Gestern Abend hat Pebble ein Update seiner App für das iPhone veröffentlicht.
Version 2.1 führt leider dazu das die App beim Öffnen sofort abstürzt. Die Smartwatch App ist unbrauchbar. Ich konnte den Fehler heute morgen sofort nachvollziehen, die App öffnet kurz um danach gleich abzustürzen.
In einem Forumsbeitrag bei Pebble beklagen sich zahlreiche Benutzer über das Problem. Pebble hat bereits via Twitter reagiert und verspricht ein schnelles Update:
Working on a fix to an issue with the Pebble app for iOS update that was pushed today (v2.1). Please stay tuned! http://t.co/RNLEb1JK0T

— Pebble (@Pebble) March 31, 2014
Inzwischen gibt es einen Workaround welcher es möglich macht die alte Version der Pebble iPhone App wieder zu laden:
Einfach die App löschen und danach im App Store und Einkäufen die alte Version wieder laden.
Die Smartwatch funktioniert auch mit der defekten App weiterhin und zeigt Benachrichtigungen an. Man kann einfach keinerlei Einstellungen vornehmen und auch keine Apps auf die Uhr laden. (Danke René)
[ad#Google]