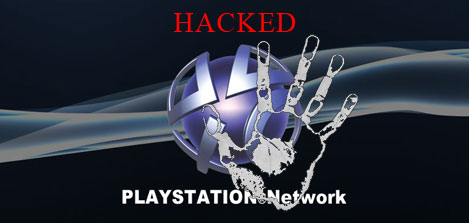 Seit fast einer Woche ist das Playstation Network (kurz PSN) nicht mehr erreichbar. Sony hat es Ende letzter Woche komplett abgeschaltet. Es wurde gehacked. Nun hat sich Sonys Kommunikationschef Patrick Seybold im Playstation Blog zu Wort gemeldet.
Und er hat keine guten Nachrichten. Den Hackers ist es offenbar gelungen Account Daten wie Benutzernamen, Passwörter und Kreditkarten zu stehlen. Er empfiehlt allen Benutzern des PSN diese Angaben umgehend zu ändern:
Valued PlayStation Network/Qriocity Customer:
We have discovered that between April 17 and April 19, 2011, certain PlayStation Network and Qriocity service user account information was compromised in connection with an illegal and unauthorized intrusion into our network. In response to this intrusion, we have:

Temporarily turned off PlayStation Network and Qriocity services;
Engaged an outside, recognized security firm to conduct a full and complete investigation into what happened; and
Quickly taken steps to enhance security and strengthen our network infrastructure by re-building our system to provide you with greater protection of your personal information.

We greatly appreciate your patience, understanding and goodwill as we do whatever it takes to resolve these issues as quickly and efficiently as practicable.

Although we are still investigating the details of this incident, we believe that an unauthorized person has obtained the following information that you provided: name, address (city, state, zip), country, email address, birthdate, PlayStation Network/Qriocity password and login, and handle/PSN online ID. It is also possible that your profile data, including purchase history and billing address (city, state, zip), and your PlayStation Network/Qriocity password security answers may have been obtained. If you have authorized a sub-account for your dependent, the same data with respect to your dependent may have been obtained. While there is no evidence at this time that credit card data was taken, we cannot rule out the possibility. If you have provided your credit card data through PlayStation Network or Qriocity, out of an abundance of caution we are advising you that your credit card number (excluding security code) and expiration date may have been obtained….
Weiterhin schärft er den Benutzern des Playstation Networkes ein, dass Sony sie niemals per Telefon oder E-Mail in Sachen PSN Account kontaktieren werde. Sollten Benutzer ihre Account Daten auch anderswo benutzen (vor allem Username und Passwort) sollen diese dort geändert werden:
For your security, we encourage you to be especially aware of email, telephone, and postal mail scams that ask for personal or sensitive information. Sony will not contact you in any way, including by email, asking for your credit card number, social security number or other personally identifiable information. If you are asked for this information, you can be confident Sony is not the entity asking. When the PlayStation Network and Qriocity services are fully restored, we strongly recommend that you log on and change your password. Additionally, if you use your PlayStation Network or Qriocity user name or password for other unrelated services or accounts, we strongly recommend that you change them, as well.
Das Playstation Network hat rund 70 Millionen Benutzer. Es handelt sich bei diesem Einbruch also um einen der umfangreichsten überhaupt.