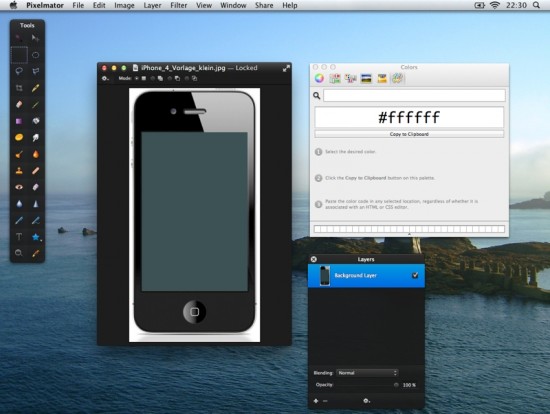 Nach längerer Entwicklungszeit hat Pixelmator ein grosses Update bekommen. Version 2.0 bringt ein überarbeitetes GUI und neue Funktionen wie zum Beispiel:
New look and feel
Drawing Tools and Shapes
Healing Tool with Content-aware fill
Smudge, Sponge, Burn, Dodge, Eyedropper, Pixel, and Red Eye Tools
New Type Tool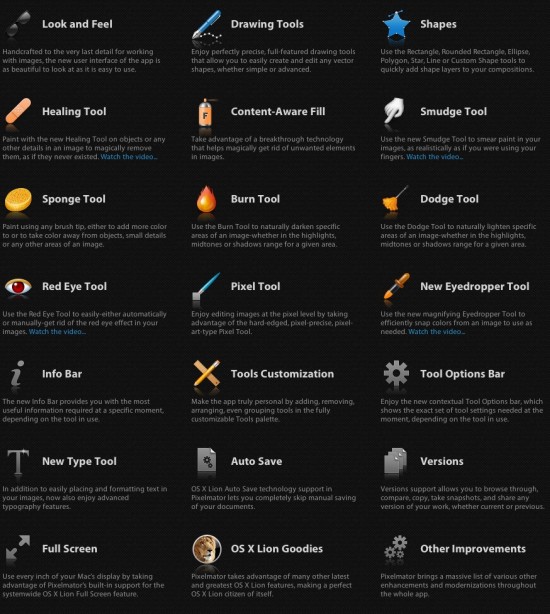 Daneben ist die Software nun voll OS X Lion kompatibel und unterstützt alle wichtigen Funktionen, wie Versionen und natürlich auch den Full Screen Mode.
Fazit:
Für mich ist Pixelmator 2.0 die perfekte, und einfachere Photoshop Alternative. Wer nicht das Funktionsmonster von Adobe beherrschen lernen möchte, kommt mit Pixelmator auch sehr weit. Alle Bilder auf diesem Blog bearbeite ich mit Pixelmator und das geht schneller und eleganter als mit Photoshop.
Pixelmator ist natürlich kein vollständiger Ersatz für Photoshop, eher eine Art cleveres Photoshop Light. Pixelmator gibts für
29 sFr. im Mac App Store
.