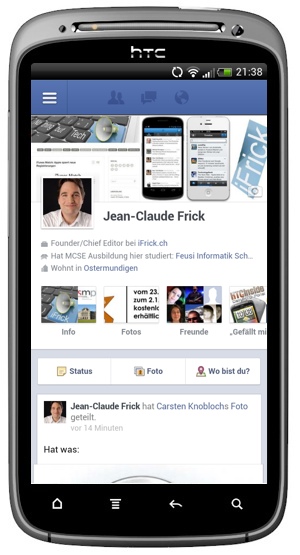 Wurde aber auch langsam Zeit! Ich hatte auf verschiedensten Android Geräten immer wieder Probleme mit der Facebook App.
Diese Speicherprobleme wurden gerade im Update auf die Version 1.8.2 behoben wie die Entwickler schrieben:
We just released Facebook for Android 1.8.2 with better memory management, and all kinds of bug fixes. Please download it and post your feedback!
Also gleich mal die Tablets und Smartphones anschmeissen und das Update holen.
[ad#Google_Adsense_Media]