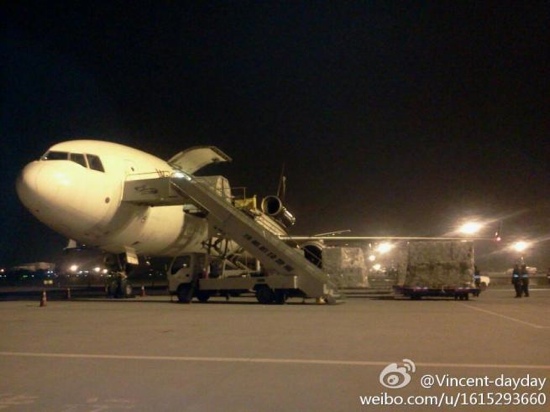 Am 7. März wird das iPad 3 vorgestellt. Das gilt inzwischen als sicher.
Nun hat 9to5Mac Hinweise aus China bekommen, dass das iPad 3 bereits in die USA verschickt wird:
Our company started undertake a load of top-secured cargo. The owner has extreme requirements for the security. In order to prevent the cargo from being dragged on the airport ramp for too long, as well as shortening the time the cargo stay on the airport ramp, we hereby require XXXX to schedule all the XXX cargo planes from Feb. 26 to Mar. 9. to XXX slot.
Das würde auf eine Verfügbarkeit unmittelbar nach dem Media Event am 7. März hindeuten.  Auch soll es wieder möglich sein, dass iPad 3 vor zu bestellen, was beim iPad 2 nicht ging.
So oder so, wir müssen nicht mehr lange warten um heraus zu finden was an der Gerüchten dran ist.
[ad#Google_Adsense_Media]