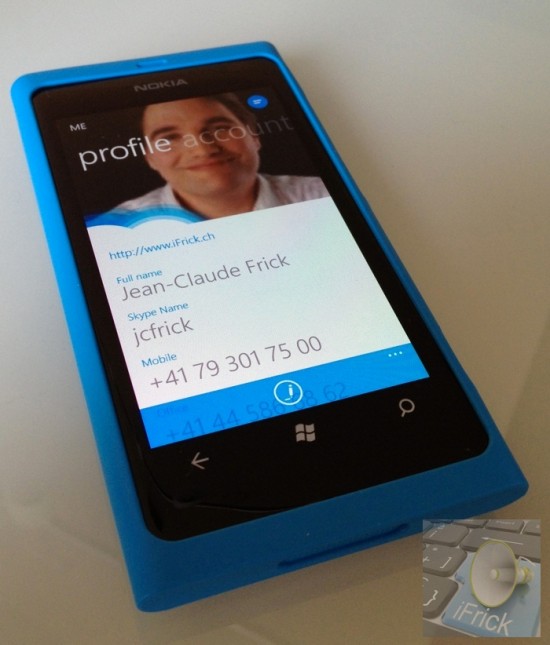 Am Montag gab Microsoft eine erste Beta von Skype für Windows Phone 7 zum Download frei.
Damit ist die Skype App nun für alle wichtigen Mobile Plattformen erhältlich. Leider ist Skype für Windows Phone 7 absolut unbrauchbar.
Die App kann nicht im Hintergrund laufen, dass heisst sobald mal eine andere App öffnet oder zurück auf den Homescreen geht, verliert Skype die Verbindung und man ist offline.
Windows Phone 7.5 (Version Mango) könnte aber Multitasking, ähnlich wie das iOS macht. Mit Background Dienste welche die App quasi aufwecken und in den Vordergrund bringen sobald jemand anruft, oder eine Chat Meldung ankommt.
The Verge hat Skype auf dieses Versäumnis angesprochen, und bekam zur Antwort, dass die Architektur von Skype momentan diese Art des Aufrufs nicht zu lasse, und deshalb auch nicht so schnell Abhilfe in Sicht sei.
Die Tech Freaks aus New York ziehen daraus folgenden Schluss:
The question remains why Skype couldn't perform its functions through background agents alone — a new feature of Mango — but at any rate, it's emphasizing that the old push notification system works correctly, they just can't use it the way Skype is presently architected. The wait continues.
Solange Skype nicht im Hintergrund läuft, bezw. via Push Notifications in den Vordergrund springt, ist die App unter Windows Phone 7 absolut unbrauchbar und lohnt den Download nicht.
Peinlich für eine App welche inzwischen zu Microsoft gehört und eigentlich perfekt auf das eigene Mobile Betriebssystem angepasst sein müsste.
[ad#Google_Adsense_Media]