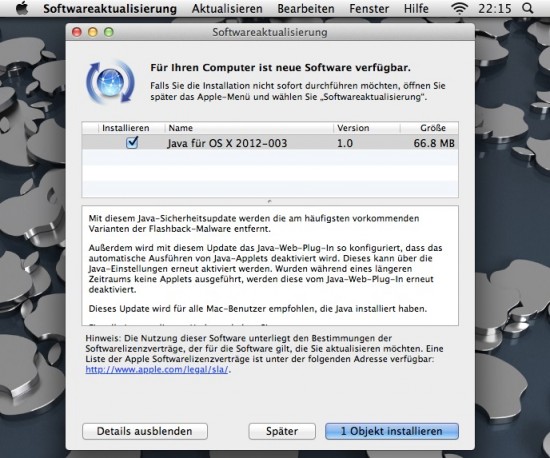 Apple hat gestern Abend ein weiteres Java Update für Mac OS X veröffentlicht.
Wichtigste Änderung ist, dass nun die Flashback Malware automatisch entfernt wird:
This Java security update removes the most common variants of the Flashback malware.
Das Update kann wie immer über die Softwareaktualisierung oder direkt bei Apple geladen werden.
[ad#Google_Adsense_Media]