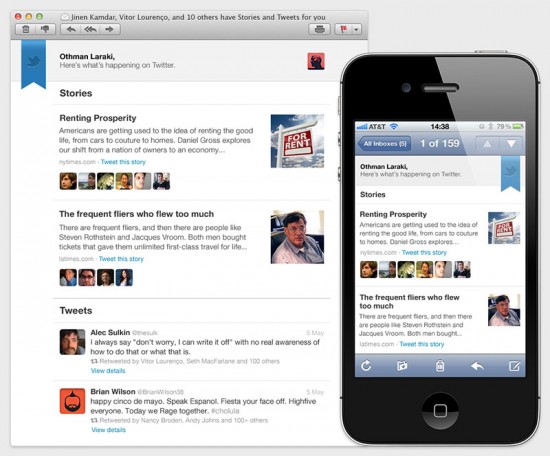 Twitter hat vor einiger Zeit den Dienst Sumify gekauft.
Nun wird das ehemalige Angebot von Summify in Twitter integriert. Twitter gab bekannt ab sofort einen wöchentlichen Newsletter zu versenden mit den wichtigsten Tweets eures Netzwerkes:
Starting today, you can discover the best of Twitter in a weekly email digest delivered to your inbox. This summary features the most relevant Tweets and stories shared by the people you're connected to on Twitter.
Die neue Funktion kann in den Notification Settings von Twitter aktiviert werden und wird in den nächsten Tagen bei allen Benutzern aktiviert.
[ad#Google_Adsense_Media]