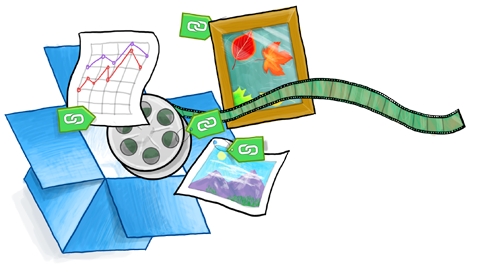 Ab August gibt es bei neuen Dropbox Accounts keine öffentlichen Ordner mehr.
Nur mit den öffentlichen Ordnern war es früher möglich Dateien für andere freizugeben. Inzwischen hat Dropbox die Freigabe von Dateien vereinfacht und deaktiviert daher für Neukunden die Funktion.
Dropbox informierte die Entwicklergemeinde über die Änderungen:
We wanted to let our developers know about an upcoming change to the Public folder for new user accounts. In April, we launched the ability to share any file or folder in your Dropbox with a simple link. This new sharing mechanism is a more generalized, scalable way to support many of the same use cases as the Public folder.

After July 31, 2012, we will no longer create Public folders in any new Dropbox accounts. If your app depends on Public folders, we recommend switching to the /shares API call. Public folders in existing accounts, however, will continue to function as before.
Bestehende Kunden können ihren Public Ordner behalten.
[ad#Google_Adsense_Media]