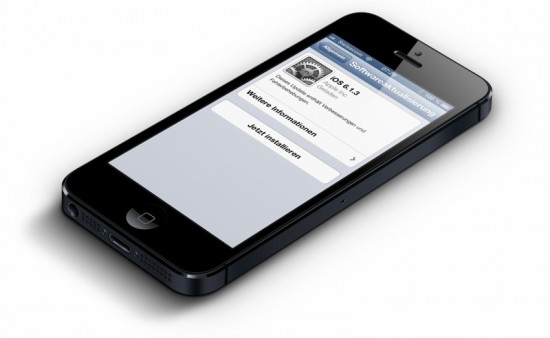 Apple hat gestern Abend iOS 6.1.3 veröffentlicht.
Das Update kommt mit schlanken 18MB daher und bringt nur einige kleine Fehlerbehebungen mit:
About iOS 6.1.3 Software Update

This update contains improvements and bug fixes, including:

Fixes a bug that could allow someone to bypass the passcode and access the Phone app

Improvements to Maps in Japan
Die japanischen Karten sind mir egal und die Behebung des Passcode Bugs scheint schon wieder geknackt worden zu sein.
Für alle Benutzer des aktuellen evasi0n Jailbreak heisst es auch diesmal: Hände weg! iOS 6.1.3 sperrt die Sicherheitslücke welche den Jailbreak erst möglich gemacht hatte. Damit funktioniert nach dem Update der Jailbreak nicht mehr und kann auch nicht mehr eingesetzt werden.
iOS 6.1.3 Download Links:
[ad#Google]