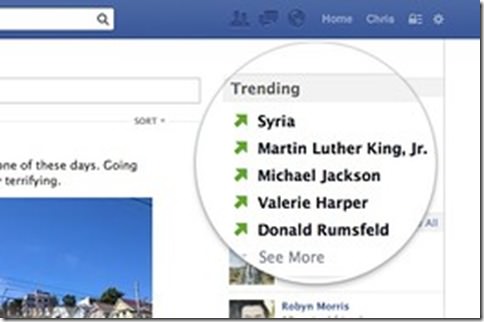 Facebook testet momentan mit einer kleinen Benutzergruppe die Funktion "Trending Topics".
Dieses Feature kennen wir von Twitter welches schon länger eine Übersicht der gerade aktuellen Themen anzeigt.
Nun kommen diese Trends eventuell auch zu Facebook. Das Wall Street Journal schreibt darüber:
"We are running a small test of a unit on News Feed," she said. "Right now it only available to a small percentage of US users and it is still in the early stages of development."
Die Sprecherin von Facebook lässt also noch offen ob diese Funktion für alle kommt, oder nach diesem Test wieder aufgegeben wird.
Eine gute Idee wäre es auf jeden Fall und würde Facebook einmal mehr ein Feature von Twitter bringen.
[ad#Google]