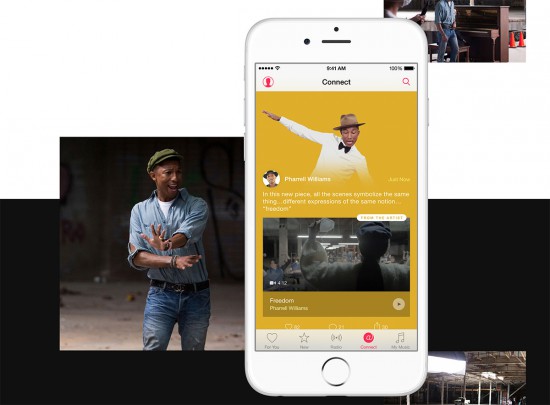 Taylor Swift mag Apple. Trotzdem wird ihr aktuelles Album "1989" nicht auf Apple's Music-Streaming Dienst erscheinen.
Die amerikanische Sängerin erklärt ihre Gründe in einem bemerkenswerten Blog Post. Stein des Anstosses ist, dass Apple während der dreimonatigen Gratis-Phase des Dienstes, keinerlei Geld an Künstler bezahlt. Erst sobald die Benutzer ein Abo abgeschlossen haben fliesst die Kohle.
Damit ist Taylor Swift zu Recht gar nicht einverstanden:
I'm sure you are aware that Apple Music will be offering a free 3 month trial to anyone who signs up for the service. I'm not sure you know that Apple Music will not be paying writers, producers, or artists for those three months. I find it to be shocking, disappointing, and completely unlike this historically progressive and generous company.
Taylor Swift bemerkt in ihrem Post, dass sie selber nicht mehr darauf angewiesen ist, für junge und unbekannte Künstler aber drei Monate ohne Bezahlung hart sein können:
This is not about me. Thankfully I am on my fifth album and can support myself, my band, crew, and entire management team by playing live shows. This is about the new artist or band that has just released their first single and will not be paid for its success. This is about the young songwriter who just got his or her first cut and thought that the royalties from that would get them out of debt. This is about the producer who works tirelessly to innovate and create, just like the innovators and creators at Apple are pioneering in their field…but will not get paid for a quarter of a year's worth of plays on his or her songs.
Trotz aller Kritik denkt Taylor Swift dass Apple Music ein Erfolg wird und ein Dienst welcher es endlich richtig macht, dann wäre Miss Swift auch wieder voll dabei.
I say this with love, reverence, and admiration for everything else Apple has done. I hope that soon I can join them in the progression towards a streaming model that seems fair to those who create this music. I think this could be the platform that gets it right.
Berechtigte Kritik von der erfolgreichsten Sängerin der Gegenwart. Hoffen wir mal, dass Apple ein Einsehen hat und die Künstler auch während den Gratis-Monaten bezahlt.