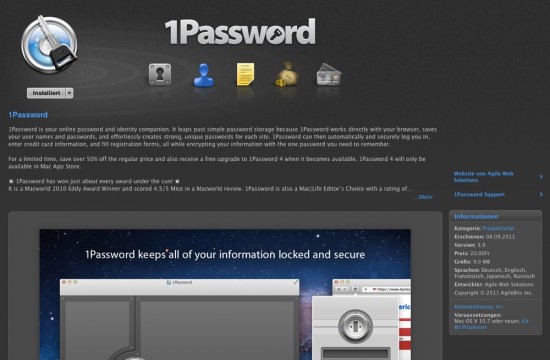 1Password ist eines meiner meistbenutzten Tools überhaupt.
Die App speichert Passwörter, Logins, Kreditkarteninformationen und sonstige sensible Daten und legt sie verschlüsselt ab.
Das Programm gibt es in der neuen Version 3.9 ab sofort im Mac App Store. 3.9 wurde für OS X Lion in 64 Bit total neu geschrieben.
This new version of 1Password was re-engineered to leverage the great features in OS X Lion, such as:

– Full-Screen mode
– Better security with Sandboxing
– Even better security with PBKDF2 Calibration
– 64-bit support for a zippy experience
Die App kostet momentan 20 sFr. und bringt eine Update Garantie für die bald erscheinende Version 4 des Security Tools. Danke den Mac App Store Richtlinien kann 1Password auf allen Macs, welche man besitzt, installiert werden. 1Password gibt es übrigens für alle wichtigen Plattformen: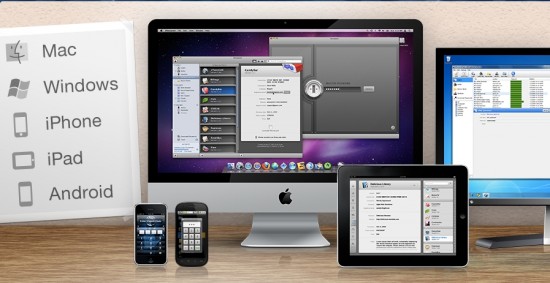 Da Version 4 eh ein kostenpflichtiges Update sein wird, kann ich den Wechsel zum Mac App Store jedem Benutzer empfehlen. Momentan kostet die Lizenz nur die Hälfte des normalen Preises.
Bitte denkt daran eure bestehende 1Password Version vor dem Kauf im Mac App Store zu deinstallieren, da ihr sonst 2 verschiedene Versionen habt.