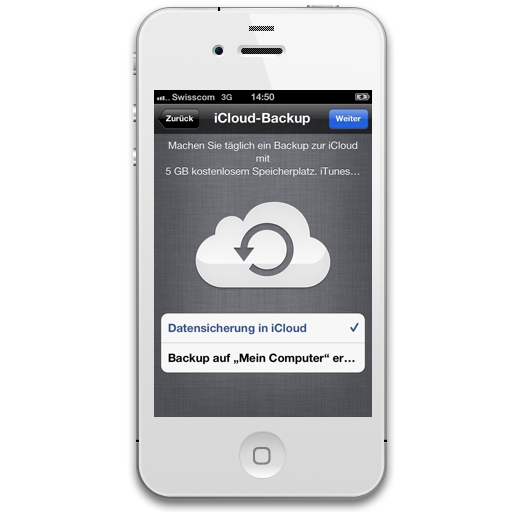 iOS 5 liegt ja inzwischen in der 7. Beta vor und der erwartete Release Termin rückt immer näher.
Als nächsten Schritt gab Apple im Developer Portal nun bekannt am Donnerstag 22.9. die iCloud Backup Daten zu löschen:
On Thursday, September 22, the iCloud Backup data will be reset. Backing up to iCloud or restoring from an iCloud backup will be unavailable from 9 AM PDT – 5 PM PDT. If you attempt a backup or restore during this time, you will receive an alert that the backup or restore was not successful. After this reset, you will be unable to restore from any backup created prior to September 22. A full backup will happen automatically the next time your device backs up to iCloud.
In iOS 5 kann ein iPhone oder iPad direkt in die iCloud backupen ohne dazu iTunes zu benötigen. Mit den Beta Versionen von iOS 5 konnten Entwickler unter anderem diese Funktion testen. Kalendereinträge, Mails und Kontakte sind von der Löschung nicht betroffen.
Mit dem Reset der iCloud Backup Daten bereitet Apple den Release der iOS 5 GoldMaster Version vor, welche meistens der endgültigen Version entspricht und in den nächsten Tagen veröffentlicht werden dürfte. (via)