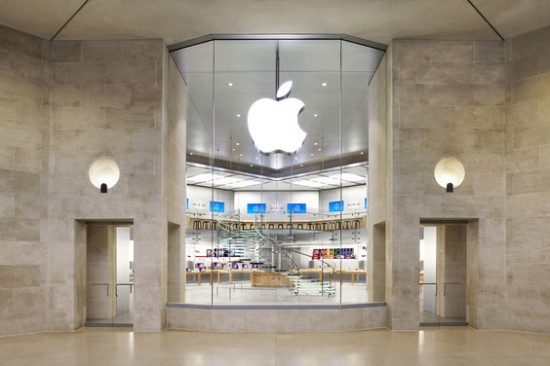 Apple gab heute Abend die Zahlen für das dritte Quartal des laufenden Geschäftsjahres 2014 bekannt.
Demnach konnte Apple Einnahmen in der Höhe von 37.4 Milliarden US-Dollar (plus 5.95 Prozent im Vergleich zum Vorjahresquartal) verbuchen. Der Gewinn stieg um 11.6 Prozent auf 7.7 Milliarden Dollar.
Apple verkaufte im dritten Fiskalquartal 4.413 Millionen Macs, was ein Plus von 17.68 Prozent darstellt. 13.276 Millionen verkaufte iPads (minus 9.2 Prozent), 25.203 Millionen iPhones (plus 12.8 Prozent) und 2.92 Millionen iPods (minus 36 Prozent) stehen weiter in den Büchern.
Apple Chef Tim Cook freute sich über die gestiegenen Mac und iPhone Verkäufe. Weiter freut sich der Apple Boss auf die baldige Veröffentlichung von iOS 8 und OS X Yosemite und verspricht bald weitere spannende Produkte bei welchen Apple kaum mehr warten könne sie "endlich vorzustellen":
Our record June quarter revenue was fueled by strong sales of iPhone and Mac and the continued growth of revenue from the Apple ecosystem, driving our highest EPS growth rate in seven quarters. We are incredibly excited about the upcoming releases of iOS 8 and OS X Yosemite, as well as other new products and services that we can't wait to introduce.
Alles in allem sind das sehr gute Zahlen für ein Quartal in welchem zwar einiges angekündigt, aber nichts wirklich neues vorgestellt wurde.
[ad#Google]