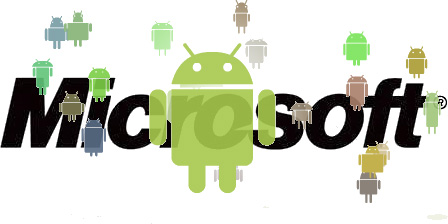 Eine Meldung eines Citigroup Analysten brachte heute interessante Erkenntnisse rund um Android Patente:
Microsoft gets $5 for every HTC phone running Android, according to Citi analyst Walter Pritchard, who released a big report on Microsoft this morning.

Microsoft is getting that money thanks to a patent settlement with HTC over intellectual property infringement.

Microsoft is suing other Android phone makers, and it's looking for $7.50 to $12.50 per device, says Pritchard.
Aufgrund eines Lizenzabkommens welches gewisse Patente abdeckt, bekommt Microsoft von HTC 5$ pro verkauftes Android Smartphone. Rechnet man mit ungefähr 30 Millionen HTC Smartphones mit Android welche im letzten Jahr verkauft wurden (eine eher tiefe Schätzung, da HTC einer der erfolgreichsten Smartphone Hersteller der Welt ist) bekam Microsoft also mit Android rund 150 Millionen $.
Selber verkaufte Microsoft in diesem Zeitraum nur rund 2 Millionen Windows Phone 7 Geräte. Die Einnahmen durch das Konkurrenzprodukt Android sind also höher als diejenigen durch das eigene mobile Betriebssystem. Da freut sich zwar der Chefbuchhalter, aber den Strategen in Redmond müsste das eigentlich Sorgen machen.