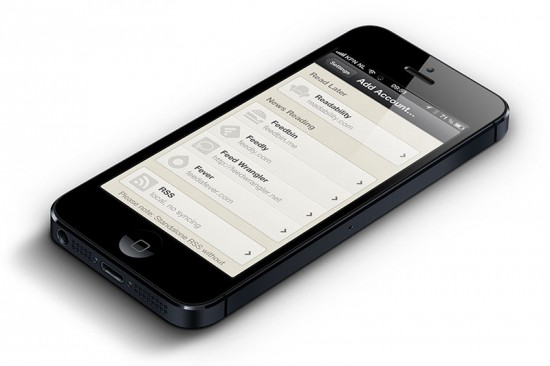 Der Google Reader ist tot.
Die bekannte und hervorragende Twitter App Reeder hat nun ein Update für seine iPhone Version bekommen welches einige Alternativen für Google Reader nachrüstet:
Reeder Version 3.2

New Sync Services:
– Feedly
– Feed Wrangler (no support for smart streams yet)

Other Changes:
– Improved syncing with Feedbin
Das aktuelle Update bringt als wichtigste Funktion also Feedly-Unterstützung. Nun könnt ihr eure Feeds auf dem iPhone via Feedly synchronisieren.
Die Google Reader Funktion bleibt noch in der App enthalten, auch wenn ihr keine neuen Google Reader Accounts mehr anlegen könnt. Damit ist aber sicher gestellt, dass in Zukunft ein Dienst welcher die Google Reader API nachbaut schnell in Reeder integriert werden kann.
Weniger rasch schreitet die Entwicklung der Mac und der iPad Version voran wie Silvio Rizzi schreibt:
Unfortunately, it's not that easy to add other services to the current versions of these apps. It's probably best to use my time to work on the new versions, to get these out as soon as possible. This means that I'll remove the current versions of these apps from the App Store on July 1st, as they only work with Google Reader.
Trotzdem ist es natürlich daran auch die beiden anderen Versionen von Reeder schnellstmöglich fertig zu stellen. Wer Silvio kennt weiss, dass er diese nur freigeben wird wenn sie perfekt laufen, was halt seine Zeit dauert.
Immerhin hat er auf Twitter schon mal ein Bilder der kommenden iPad Version von Reeder veröffentlicht:
More on the iPad update soon. Still needs some work. pic.twitter.com/oT5uY6STL7

— Reeder (@reederapp) June 27, 2013
Bis die neue iPad Version fertig ist, hat er Reeder für iPad aus dem App Store genommen, da die alte Version ohne Google Reader nicht funktioniert.
Reeder für iPhone bleibt momentan kostenlos. Eine gute Gelegenheit also die beste RSS App für das iPhone zu laden, falls ihr diese nicht sowieso schon drauf habt.