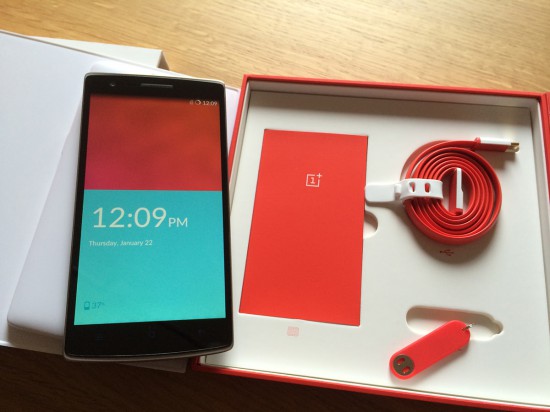 Ich bin Fan des OnePlus One. Es ist zwar immer noch schwierig zu bekommen macht aber jedem Besitzer eine Menge Spass.
OnePlus hat heute damit begonnen ein Firmware Update für das One auszurollen. Die neue Version heisst CM 11S 38R und kommt gestaffelt auf eure Smartphones. Das OnePlus One bekommt damit einige neue Funktionen.
So wurde die Audioausgabe verbessert, das Gerät kann nun hochqualitative Audiofiles ( 24 bit, 96/192khz) im Format flac,alac und wav direkt ausspielen. Dazu ist es möglich mit der Kamera Fotos im RAW Format aufzunehmen. Ein neuer Lockscreen und Verbesserungen beim Touchscreen runden das Update ab.
Anbei noch das genaue Changelog der neuen Firmware:
Added method for users to report bugs directly to Cyanogen.
Added pause button during video recording.
Improved battery life.
Fixed issues with camera exposure compensation stuck in 'auto'.
Fixed issues with '4G Preferred' option not connecting to 3G data.
Fixed issues with delay in torch activation.
Fixed issues with unresponsive screen requiring reboot.
Fixed issues with static in speaker when changing volume while headset plugged in.
Fixed issues with rotation not triggering when rotated slowly.
Fixed issues with Quiet Hours / system UI causing battery drain on last day of month.
Fixed issues with camera not starting when LED torch is already on.
Fixed issues with Bluetooth volume low on connection.
Das Update wird in den nächsten Tagen verteilt. Wer von euch hat sich ein OnePlus One geholt und wie sind eure Erfahrungen damit ? (via OnePlus)
[ad#Google]